Video and Screenshots from the Mix Panel
Microsoft has posted videos from the Mix sessions, which means you can view the video of our panel online. There's also a WMV version you can download directly (roughly 80 MB). (Sadly, Microsoft no longer hosts any of this content, and I stupidly never made a copy)
Unfortunately, the production quality of the video isn't very good. The video shows only the projection feed, which was fairly static except for about 25 minutes worth of demos by myself and Tom Bodkin. Also, the projector in the room was running at 1280 by 720 pixels, which was then (stupidly) stretched to a different aspect ratio for the video. I've included a few non-stretched screenshots from my demo below: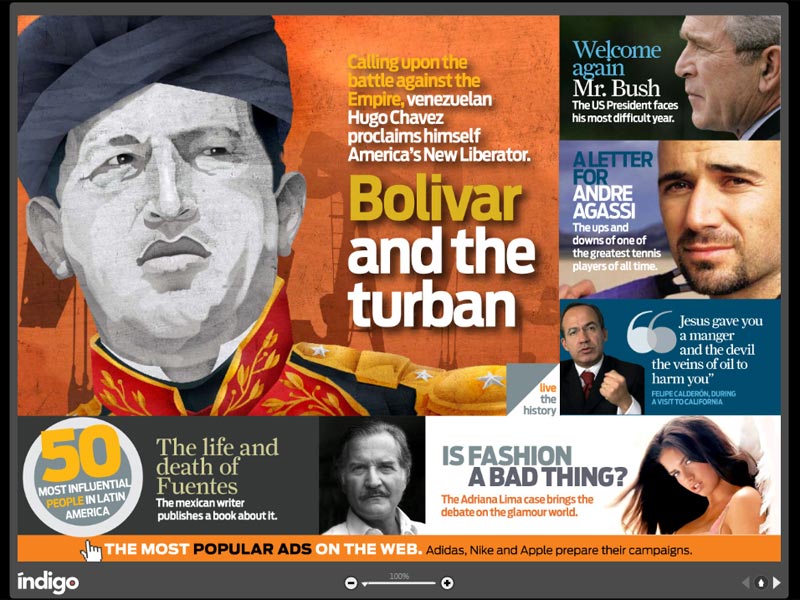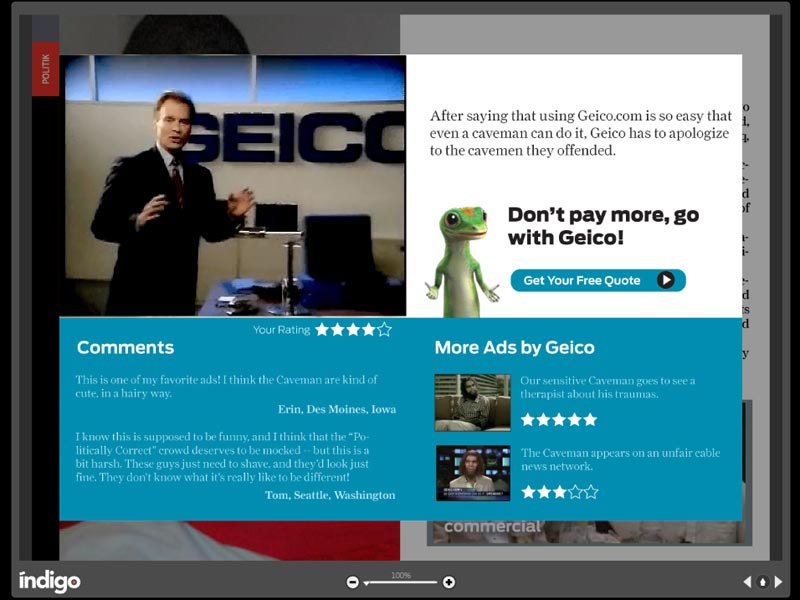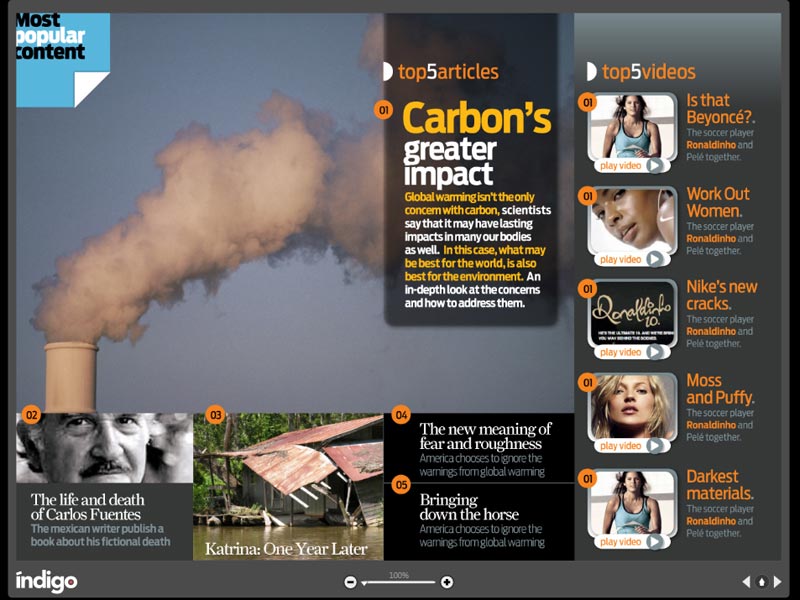 If you don't feel like watching the video, Tim Anderson has written a good summary of the panel.
During the session, I showed a demo that myself and Roger Black (amongst others) have been working on in the past couple of weeks. It's a rendition of the English-language version of Reporte Indigo, a Mexican online weekly magazine currently done in Flash. Our goal was to show some of the directions we see online reading experiences moving toward: richer, branded layouts that look good across a variety of screen dimensions, integrated media, richer advertisements, and continued increases in community-driven features. My big fat mouth has more to say about this area, but that will have to wait until another post.